Passionate
Light Artist
Ste­fan Hol­len­berg is an inter­na­tion­al­ly well­known light artist with a unique tech­nique. His very own artis­tic style allows him to cre­ate mag­i­cal ambi­ences and moments with light pro­jec­tions. His long-term light art expe­ri­ence makes him capa­ble to plan and per­form impres­sive light art events of any dimen­sion, any range, and any loca­tion. He is ful­ly equipped with a wide range of ana­log light pro­jec­tors, and always finds the right mood for dif­fer­ent approach­es in indi­vid­ual fields of activ­i­ty.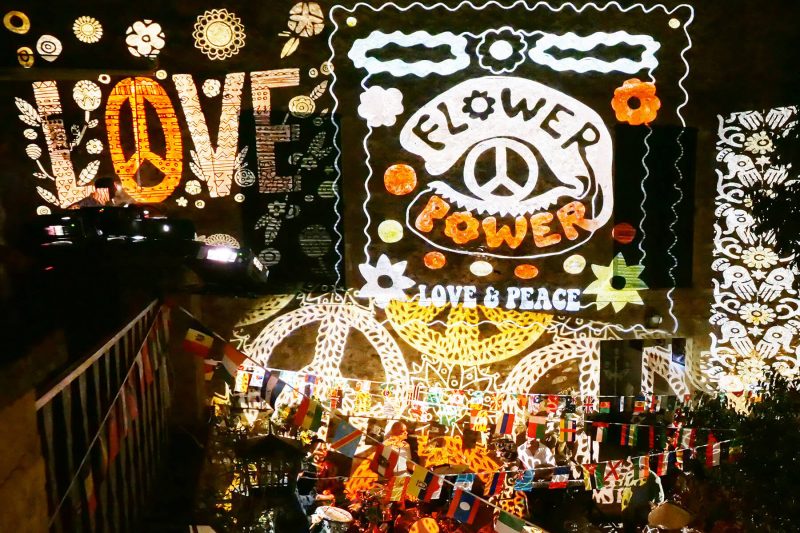 Portixol, Palma de Mallorca
Ste­fan Hol­len­berg is a Por­tixol, Pal­ma de Mal­lor­ca based light artist. He also is an event man­ag­er for dance events, com­mer­cial pro­mo­tions, loca­tion scout­ing, and a film pro­duc­er. He has con­ceived sev­er­al awards for mar­ket­ing cam­paigns in the past and his many ref­er­ences con­sist of var­i­ous fields in mar­ket­ing and event­man­age­ment. Nev­er­the­less, light art is his deep­est pas­sion and suc­cess­ful, too.